Description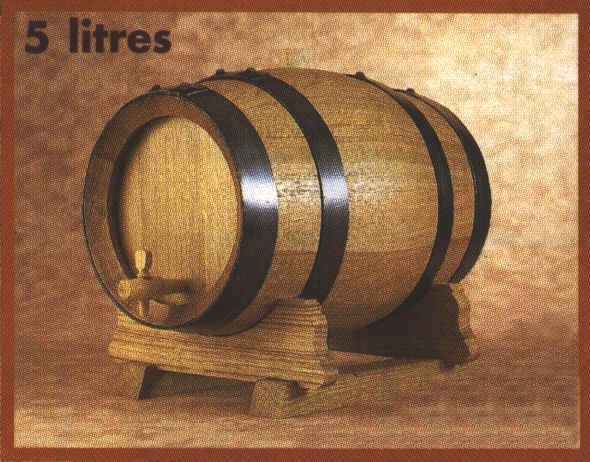 5L French Oak barrel for Wine and Port oak treatment and storage.
All barrels are made from French oak with a high polished finish which will make it a furniture in your wine cellar or your living room.
French Oak, black Hoops, a traditional wood tap, cork plug for the bunghole and an oak stand.