OAKIN's selection of small barrels made in France from premium French oak for individual wine or port maturing to suit the high quality expectation of today's wine lovers.
High quality small oak barrels, which will suit the distinguished wine connoisseur to enhance the complexity and palate of white wine, red wine, port wine and other spirit.
Product Description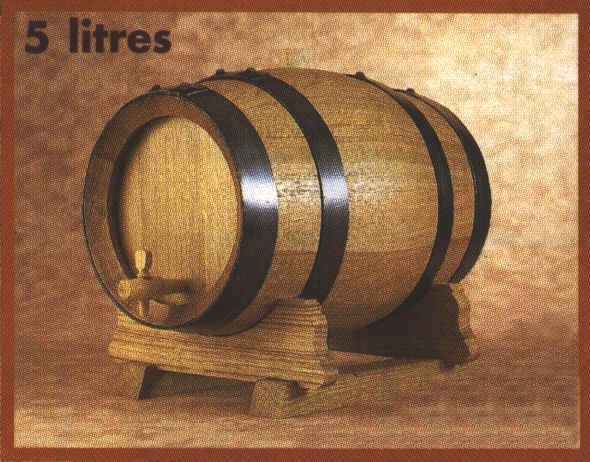 A05-A20: French Oak Port barrels for Wine and Port oak treatment and storage. All barrels are made from French oak with a high polished finish which will make it a furniture in your wine cellar or your living room. The barrels come in 5, 10 and 20 Litre size with iron hoops.
With every small barrel comes a traditional wood tap, cork plug for the bunghole and an oak stand.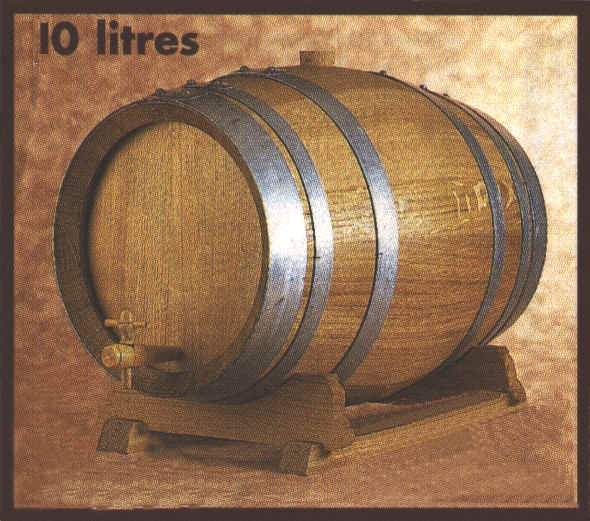 B10: "Bag in Box". Have your favoured table wine served in style.
This unique barrel can be opened from the back side of the barrel. You can place your wine box on a shelf inside the barrel. The hole at the front side caters for the tab of the wine box. A perfect solution to serve your favoured table wine in a stylish way. The barrel would provide space for boxes up to sizes of 21cm width, 21cm height, 32 cm length.
A50-A100: Mid-Size French Oak barrels
All barrels are made from French oak (bare finish). The barrels come in 50 and 100 Litre size, galvanised iron hoops and timber bung (no tap). Oak stand is optional